Are you trying to lose weight? Have you tried exercising? In case you do not know, exercising regularly is the most effective way to lose weight. Dieting is another way to do it and people choose it very often because it helps them to achieve weight loss very quickly. The problem with dieting is that, in most cases, when dieters return to their old eating habits they gain back all the weight they had lost, which is something very frustrating. That is the reason why you should try exercising regularly and changing your eating habits gradually instead of following diets that will not help you to maintain your weight in the long run.
If you are the kind of person who likes doing nothing but sitting and watching television when you come back home from work, it is going to be hard to start with an exercise program. Anyhow, you can start bit by bit, for example you can start doing just fifteen minutes of exercise a day and you will feel and look a lot better. Then, once you begin noticing the changes it will be easier for you to get on exercising more often.
Always bear in mind that you should consult your doctor before starting any exercise program to lose weight. It depends on your cardiovascular health the type of exercise program that you can do. Doctors also tell you how much exercise your body can stand. With the guide of your doctor you will be sure that any kind of exercise program you follow will do you good.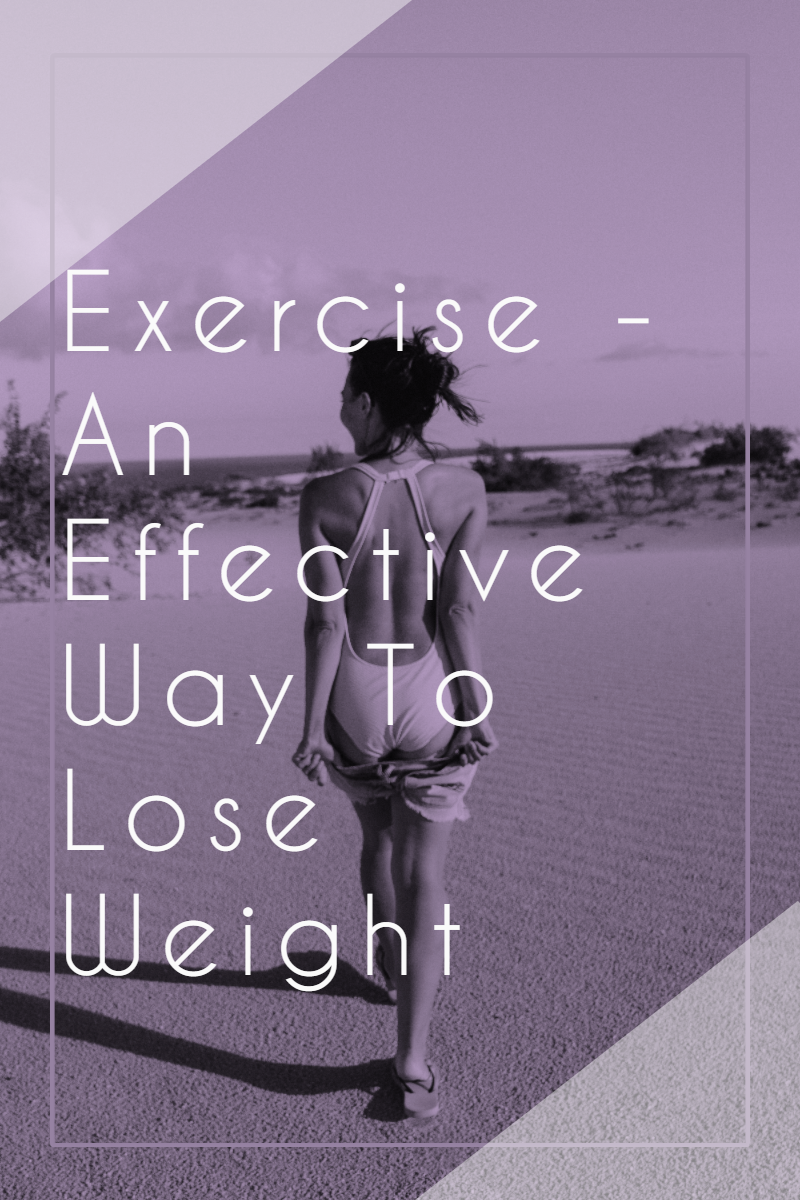 Have you ever embarked on any kind of exercise program? If not, the best you can do is to join a gym or hire a personal trainer. The majority of health clubs have a great variety of free classes for their members. You can chose from the traditional stair-stepping classes and aerobics to the newer and more specialized classes like kickboxing, Pilates, and yoga. In some cases, gyms offer Spinning classes, which consist of an instructor and various stationary bicycles. But if what you are looking for is to exercise on your own, you should ask for help to a personal trainer to make a program especially for what you need. You can choose from a private personal trainer or an employee of a health club.
If you do not like going to the gym, you can join the sport you like the most. This way you are not only going to lose weight but you are also going to have fun. There are many recreation centers and YMCA from where you can choose the sport you like. There are many options: you can choose to play with a group of friends or join a team already formed with people you do not know. It is the best opportunity to meet new people, make new friends and have fun.
After some time you will notice that exercising has become a habit, and at that very moment you can begin to increase the amount and intensity of the activity you are doing. For example, if you have started by walking, you should try, after some weeks, running a little bit. It does not matter how much you increase, you should do it bit by bit.
When you are exercising with the intention of losing weight, it is very important to bear in mind that the most important thing is getting healthier and not just reducing pounds. You have to know that it could be very probable for you to gain some weight when you start exercising just because you are augmenting your muscle mass and muscle are heavier than fat. Yet, when you acquire more muscles, you also use more calories every day. Therefore, even if you do not change your diet, you will still be losing weight. However, it is vital to have a very healthy feeding in order to have enough energy to go through your workout sessions.
Exercise is the key to helping you lose weight
Many people make the mistake of thinking that the way to lose weight is to control what they eat. If only you could avoid those damned chocolate cream cakes, everything would be alright in the world! At the same time, these people often see thinner people scoffing those same foods and get very jealous: Why aren't you fat by now if you eat like that?
The answer, of course, is exercise. Exercise is a far more potent weapon against fat than changing your diet. It literally burns it off you. If you exercise enough, you can be burning more calories than you could ever hope to consume, leaving you free to fulfil that old diet promise of eating absolutely anything you want.
Sometimes people are put off exercising, believing that they don't have the time or the money to join the gym or take some other form of regular exercise, but in reality it's just not true. I'm sure you walk somewhere at some point in your day, jog instead. And you could no doubt manage a few sit-ups while you're watching the TV of an evening. If you have a dog, take it for longer walks. This has the added bonus of making your dog very happy.
You see, the best forms of exercise are the ones you can do every day, like going up stairs instead of taking the lift, or parking towards the back of the car park when you go to the supermarket. These are easy changes to make that take very little time and effort, but can begin to pay huge dividends quite quickly when it comes to your weight. Then, once you've made that first step towards fitness, it's much easier to find the energy and motivation to really go for it.
Exercise for Everyone
Walking is the easiest and safe and most natural form of exercise. Its an effective exercise for people of all ages and all levels of health.
Studies have shown that regular, brisk walking can lower cholesterol levels, stimulate circulation, strengthen the heart, and decrease high blood pressure.
It reduces the risk of developing serious health problems like diabetes, osteoporosis (brittle bones), and heart diseases.
Walking strengthens and tones the lower body especially when done on an inclined surface. It increases one's endurance particularly if there is progression of difficulty. It also reduces stress and depression and increases the sense of well being.
Walking contributes to effective weight control. Numerous studies show that a person who walks 10,000 steps a day can burn 2,000-3,500 (equivalent to 1 pound of fat) extra calories a week.
For weight loss, it is now recommended to complete 10,000 – 15,000 steps a day.
According to the book "The Fidget Factor" by Frank and Victor Katch, walking on the job for one hour at less than 3.2 kilometers per hour (slow pace) can burn 108 calories for a 110-pound person, 144 calories for a 150-pounder, and 192 calories for a 203-pounder. This is approximately equivalent to 40,000 steps, 3.2 kilometers.
The heavier the person is and the faster he/she walks, the more calories can be burned in one hour. The number of steps completed would depend on one's stride length.
Lifestyle walking is the most frequently performed type. It is what people do when they get up from bed and move, walk around, or take a stroll in the park.
This kind of walking is low-intensity. It is different from fitness walking that is designed to increase the heart rate and help burn extra calories.
The amount and duration of lifestyle walking that a person does might depend on several factor.
Occupation
A study by the American Council on Exercise examined on-the-job physical activities of 10 common occupations in the United States, Secretaries were shown to walk only an average of 4,327 steps per day (2.7 km) as compared to mail carriers at 18,904 steps (12 km).
Bases on lifestyle assessment, an average office worker, unaware of lifestyle walking recommendations, can only complete 1,000 – 4,000 steps/day.
If your job requires you to sit for eight hours, try to insert at least 30 minutes of accumulated or continuous walk within duty hours. You can further increase inside the mall or in you village. Purchase a pedometer to monitor your steps.
Economic Status
It is not surprising to find out that some well-off individuals with cars and drivers can just finish up to 1,000 steps/day. The effort to walk more for health has been replaced by confinience. But commuters can have an additional 2,000-5000 steps a day.
For those living in secure villages, try to walk early morning or at night outside your house and try to complete at least 5,000 steps/day.
Environment
Asians living in countries like Hong Kong and Singapore are known for their flavorful dishes. They love to eat, yet they do not get fat because they love to walk in a walk-friendly environment.
For office people, you can try to walk your way home.
Now is the time to explore your location and find the safest and most convenient places to walk.
Intention to Lose Weight
Usually, a person who is motivated to lose weight will intentionally increase daily target steps. Daily steps can even be doubled once educated about their effect on faster weight loss. But the amount of additional steps will be based on existing exercise programs and target calories to burn per week.
Identify you goals and set a distance or number of steps per day. An accumulated 5,000 – 8,000 steps during the day is good enough to improve or maintain health.
Its benefits will be more evident if you switch to fitness walking where there is progression in speed, intensity and duration.
You need to walk more to burn more!
Start Exercise Now
Proper, health exercise is an important part of any weight loss program. Do remember to consult your physician before starting an exercise program. You don't want to hurt yourself!
Ideally, an exercise program will not only help you lose weight, but will help you build muscle and stamina. You also want to design a exercise program that is balanced and exercises each part of your body.
Of course, if you are a member at your local gym, all you have to do is go to your gym, where you can easily do a complete body workout with just a few machines.
If you don't have access to a gym, or you're like me and prefer to work out other ways, you'll want other exercise options.
Biking
Biking is an excellent exercise for losing weight, especially if you are not in good shape to start with. If you choose a relatively flat route and start out with short distances, you can start out very easily and work up to more strenuous rides. Be sure, though, that you are properly outfitted with an appropriate bike and equipment. Visit your local bike shop for help and advice.
Swimming
Swimming is another excellent exercise for losing weight. It is not hard on the body, but provides an excellent workout. Especially if you are a novice at swimming, you should swim in a pool with a lifeguard. If you don't know how to swim, check your yellow pages or ask around. You can get swimming lessons pretty cheaply most places.
Running
Running is a great way to lose weight and get in shape, but it is harder on your body than swimming or biking. If you need to lose weight, you should probably start out with one of the other exercises until you get into better shape. Keep in mind that running and biking both work the legs, but they do work different primary muscles.
Don't wait. Start and exercise program today to lose weight!