Weight loss is not just about changing what you eat, it's also about adding more exercise activities during your week.
We need to change our eating habits, to stop eating the junk foods and highly processed foods and replace them with good, healthy foods.  You need to eat foods that supply you with all the nutrients that are required to keep our bodies healthy.
Before making any changes, I recommend that you start a food and activity journal. In this, you not only write down what you eat, but where, when, and what you were feeling at the time. This will help you will see what triggers your hunger and what satisfies your appetite. What foods do you routinely shop for? What snacks do you keep in the pantry?
Once you start to see patterns in your journal, you're ready to start taking action. But keep in mind that deciding to reduce the calories, fat, saturated fat, and sugar in your diet is a big step, and trying to do that at the same time you endeavour to make a drastic change in your physical activity level, may be biting off too much change at one time. Which, sadly, can set you up for failure.  Instead of trying to make all the changes at once, I recommend that you set smaller, more realistic goals for yourself and plan to add in a new challenge each week.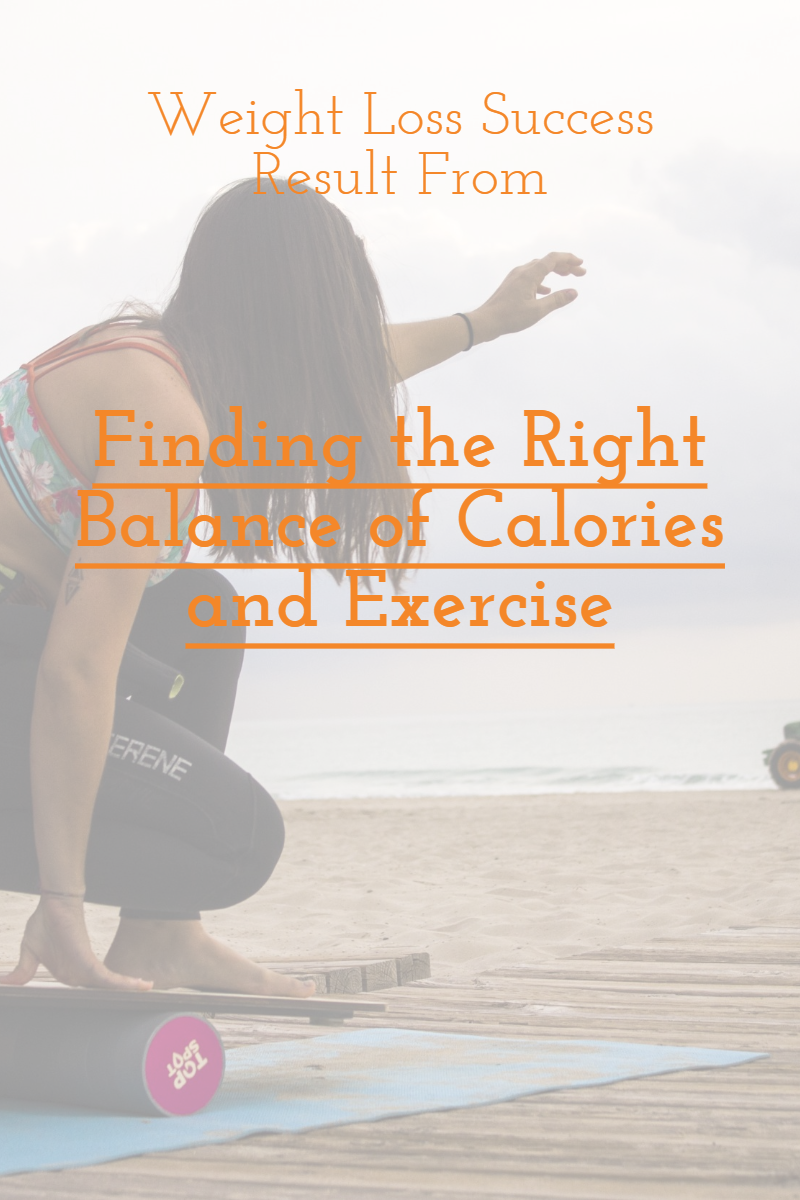 Don't plan to starve yourself, either. This won't help you lose weight. It's much better to eat small, regular meals five or six times a day, so that the body never feels threatened and tempted to hold on to its fat stores. Eating regular meals also helps to maintain your blood sugar at a constant level so that you don't start craving sugary food when your blood sugar levels drop.
Adding fibre to your diet — such as whole grain cereals, legumes (lentils and beans), vegetables, and fruits — can help you feel full with fewer calories.
Another great tip: Prepare your meals and snacks at home. This is a great way to save money, eat healthy, and spend time with your family.  When preparing meals, choose low-fat/low-calorie versions of your favorite foods.
Snacks can comprise simple of a piece of fresh fruit, cut raw vegetables, or a container of low-fat yogurt. These are portable and an excellent choice to tide you over until mealtimes. Take these snacks with you for a healthy alternative to chips, cookies, or candy.
As I mentioned earlier, weight loss success also requires that you increase your physical activity.  Aim for at least 30 minutes (adults) or 60 minutes (children) of moderate intensity activity for at least three or more days a week.  If you are just starting to be physically active, remember that even small increases provide health benefits. Check with your physician first, and then start with a few minutes of activity a day and gradually increase, working your way up to 30 minutes. If you already achieve 30 minutes of moderate-intensity physical activity a day, you can gain even more health benefits by increasing the amount of time that you are physically active or by taking part in more vigorous-intensity activities.
The balance of calories consumed against your activity level will either cause weight loss or gain. The more calories you eat, the more physical you need to be.  For example for every 100 calories you consume and not burn a day, you will gain about 1 pound in a month. That's about 10 pounds in a year. The bottom line is that to lose weight, you must reduce your calories and increase your physical activity.
Weight Loss Exercise
A lot of us live our lives like penned animals. Built to move, too often we put ourselves in a cage. We have bodies designed for racing across the savannas, but we live a lifestyle designed for migrating from the bed to the breakfast table; to the car seat; to the office chair; to the restaurant booth; to the living room couch and back to the bed.
It was not always this way. A man who worked on a farm did the equivalent of 15 miles of jogging every day; and his wife did the equivalent of 7 miles of jogging.
Today, our daily obligations of work and home keep us tied to our chairs, and if we want exercise, we have to seek it out.
In fact, health experts insist that obesity problem is probably caused at least as much by lack of physical activity as by eating too much. Hence, it is important that people need to move around.
However, that does not mean that a lap or two around the old high school track will offset a daily dose of donuts. Exercise alone is not very efficient, experts say. They contend that if you just exercise and do not change your diet, you may be able to prevent weight gain or even lose a few pounds for a while.
Nevertheless, it is not something that you are likely to sustain unless exercise is part of an overall program. The more regularly you exercise, the easier it is to maintain your weight. Here is what to do every day to make sure that you get the exercise you need.
1. Get quality Zzzs.
Make sure that you get adequate sleep. Good sleep habits are conducive to exercise, experts point out. If you feel worn out during the day, you are less likely to get much physical activity during the day.
In addition, there is evidence that people who are tired tend to eat more, using food as a substance for the rest they need.
2. Walk the walk.
It is probably the easiest exercise program of all. In fact, it may be all you ever have to do, according to some professional advices of some health experts.
Gradually build up to at least 30 minutes of brisk walking five times a week. Brisk walks themselves have health and psychological benefits that are well worth the while.
3. Walk the treadmill.
When the weather is bad, you might not feel like going outdoors. But if you have a treadmill in the television room, you can catch up on your favorite shows while you are doing your daily good turn for your weight-maintenance plan.
Most of us watch television anyway, and indoor exercise equipment enables anyone to turn a sedentary activity into a healthy walk.
4. Seize the time.
Excuses aside, lack of time is certainly a limiting factor in most lifestyles. That is why health experts suggest a basic guideline for incorporating exercise into your schedule.
Get as much exercise as you can that feels good without letting it interfere with your work or family life. If you need to, remind yourself that you are preventing many health problems when you prevent weight gain; and keeping your health is a gift to your family as well as yourself.
If You Don't Sweat During Exercise, Is It A Waste Of Time?
You always hear the old adage, let's go exercise and work up a good sweat like sweating is a sign that you've had a good, productive workout. But what if you exercise and you don't really sweat during the workout? Was that workout a lost cause? Does it mean you just didn't exercise long or hard enough for it to be a productive workout?
Well let's examine the facts here and dispel the ever popular myth about just why you sweat and it's relation to exercise.
Your body is like an engine that never stops running and like all engines, it produces heat. The more your muscles contract, the more heat is produced. If the body didn抰 have ways of keeping you cool, you would overheat and collapse within 20 minutes.
The first method is radiation where heat radiates out of the skin if the air around you is cooler than your body. The second method is conduction which is the transfer of heat by direct contact such as swimming in a pool of cold water where the water absorbs your body heat. The third method is convection where moving air cools us down like when you stand in front of a fan or when the wind blows. The last method is evaporation where water from our blood absorbs the heat and rises to the surface of the skin through the sweat glands so it can evaporate creating a cooling effect.
In colder conditions, you will not need to sweat as much due to the body using radiation to keep cool. In hotter conditions, sweating is the primary method of keeping cool due to the air being hotter than your body but if there is humidity present, sweat cannot evaporate as well and that's why you will see sweat dripping off you. Since in these conditions sweat doesn't evaporate, radiation and convection (remember the moving air?) are used by your body to keep cool.
Everyone has a different sweating pattern. Gender, age, fitness level and environment contribute to how much you sweat. Women seem to sweat less and start to sweat at higher temperatures than men. People tend to sweat less as they grow old and thus cannot take the heat as well as a younger person but declining fitness levels may have something to do with that. In laboratory experiments where both young and old people were of similar fitness levels, there was no notable difference in their sweating process.
If you exercise in an air-conditioned room or outside when it抯 a cooler time of year, you will not sweat as much because the cold air evaporates your sweat faster and also sets your body up to use more of the radiation method meaning your body can deal with the heat created by exercise more easily. It does not mean you are not burning as many calories because the intensity and length of time of your exercise is what determines caloric burn, not how much you sweat. You are sweating all the time but you just can抰 see it because it is always evaporating.
If it were true that the more you sweat, the more calories you burn during exercise then it would also be true that you would be burning more calories simply sitting in a hot, humid room so as to build up a sweat but this is obviously not the case as the sweat you would be seeing is due only to the conditions of the room not allowing for evaporation for cooling the body.
Exercise produces heat, heat produces calorie expenditure, and you produce the same amount of heat whether exercising in a cold environment or a hot one so just because you don抰 sweat as much in the colder environment does not mean your exercise session was less productive.
The Best Exercise For Weight Loss
The best exercise for weight loss? There's no such thing, but no surprise there, right? Someone with leg problems can't run to lose weight, and swimming won't work without access to a pool. There is no one-size-fits-all prescription here. You just have to work out which exercises are best for you.
A Few Of The Best Exercises For Weight Loss
Raising your heart and breathing rate for a time at least three times a week is the general idea, and there are many ways to do that. Any activity will burn calories, though, so don't feel you have to start heavy workouts to get some benefit. A few possibilities and ideas follow, but talk to your doctor before starting any of the more athletic activities.
– Do things you enjoy doing, which also involve moving your body. You're more likely to persevere in your efforts if you enjoy yourself.
– Swimming can be a great weight loss exercise, because it is easy on the joints. Swimming in cool water also means your body burns calories heating itself.
– Walking is perhaps a better alternative to running or jogging. It's easier on the body, and delivers about the same benefits for the same distance traveled. It's also more enjoyable for many of us. Walking also can be done in large malls when the weather is bad outside.
– Climbing up and down stairs is a very aerobic exercise. It burns almost as many calories as jogging, without the problems of weather. In the right place, it can be more private too.
– Stationary bicycles are tough to use regularly because of the boredom factor. If you only allow yourself to watch your favorite television show while pedaling, however, you may feel more motivated.
– Parking the car far away from every place you visit can mean a lot of extra walking. Once you do it enough, it will become an almost unconscious habit.
– Walking the dog can be great exercise for you and the dog. It's also a good way to meet new people.
– Getting a job that requires physical activity can be a way to guarantee you'll get enough exercise. Just be sure it's something you can handle and enjoy.
– Gardening helps a lot of people burn calories while doing something enjoyable. It also can produce the healthy foods that help with weight loss.
What's available to you will determine what exercises you can use. You may also have some personal physical limitations. What you enjoy doing may be the most important consideration, however, because the best exercise for weight loss is the one you'll actually do.